Who's this guy?
That's a really good question. If you're looking for good answers here, be prepared for some good disappointment.
Mr. Sutter was apparently a key part of the Bonino to Pitts trade last summer. That much we know for sure. We won the Bonino trade. That much we know for sure.
What we didn't know was that a player could have an allergic reaction playing next to the Pacific ocean. A reaction so strong that it caused a spontaneous sports hernia in a professional athlete at the peak of his physical conditioning.
What we do know is that he was given a 'Foundational' FIVE year ($4.375M avg) contract extension before we found out what we didn't know.
Here's what I could find out about him on the internet. (Could be accurate)
NUMBER: 21
HEIGHT: 6' 3"
WEIGHT: 190lbs.
POSITION: C (or RW depending on Willie's mood)
SHOOTS: RIGHT
BORN: 14 FEB 1989 (AGE 27)
BIRTHPLACE: HUNTINGTON, NY, UNITED STATES
HOMETOWN: RED DEER, ALBERTA
DRAFTED: CAR / 2007 NHL ENTRY DRAFT ROUND: 1ST (11TH OVERALL)
CAP HIT: $3,300,000
CONTRACT: 2020-2021
Career Stats at EliteProspects
What'd he do?
He led the good fight all season long against the Injury Faeries. And lost.
In those glorious 20 games that we actually saw him play, (not me personally, 'cause I generally skip the glorious games for medical reasons), he helped the team win 8 of those contests. When Brandon was on the ice, we won almost 50% of the games!  That's the sort of impact a foundational player can have.
Despite his absence from over 60 games in the season, Sutter scored more powerplay goals than Bartkowski, Etem, Sbisa, Prust, 'PP Specialist' Weber, Higgins, Granlund and Jannik Hansen! COMBINED! That's impressive.
How many powerplay goals did this guy score? 5? 10? 15?
Brandon scored 1 powerplay goal, tying McCann and Virtanen. With the league's 28th ranked PP, it only takes one to look real good.
Normally we don't display a player's full season game-by-game stats in our brief, but mainly accurate, autopsical assessments. However, his detailed stat list won't take much space:
| | | | | | | | | | | | |
| --- | --- | --- | --- | --- | --- | --- | --- | --- | --- | --- | --- |
| SEASON | GP | G | A | P | +/- | PIM | PP | SH | GW | S | S% |
| REGULAR SEASON | 20 | 5 | 4 | 9 | 3 | 2 | 1 | 1 | 2 | 45 | 11.1 |
| LEAGUE RANK | 667TH | 394TH | 567TH | 516TH | 222ND | 734TH | 271ST | 39TH | 178TH | 551ST | 199TH |
What'd we like?
He's a Sutter. Teams win Cups with Sutters. Don't even think about it, it's an intangible foundation thing that belies rational explanation.
His contract. We all like his contract very much. Unfortunately, his contract only pays the millions to him and not us. Most (all) of us Nucks fans didn't play a single game for the Nucks this season and didn't get a single dollar for not playing. Brandon got paid for not playing. So he's smarter than us. Have to give him kudos for that shrewd bit of hockey payday wizardry.
GWG FTW!
100th Career Goal!*
* at 5 goals a season, he's played 20 seasons in the league!? Maybe this is Brent.
Another GWG! He's on fire!
Before the Faeries called his name
What'd we hate?
Uh...well...there's this 2C hole that punched through the team from November to February. Because of a sports hernia.
A sports hernia??? My big fat stoggie chompin' uncle got a sports hernia one year out on the course because he fired his caddy for not packing the liquid single malt heat in the bag. 12 holes later of schlepping his own gear, he was crying like a little girl who had been kicked in the balls. Hard. Technically little girls don't have balls to be kicked, but my uncle could out-cry the shriekiest of testicle-free pre-pubescent screamers. Anyhow, what does this have to do with Brandon Sutter? Good question.
We do know for sure that Brandon wasn't playing golf when he split a gut. It appears it was during the game in Ohio on Nov 10, 2015, where he scored the GWG. Again, the Torts legacy haunts and taunts us. Let's just say it wasn't Brandon's fault, but a Torts-led Injury Faery conspiracy.
Or just blame Torts. I'm ok with that too.
Special Eddie was never the same after that game either. And the Faeries would soon be circling Eddie's ankle with hunger in their beady little invisible eyes.
On Dec. 2nd 2015, Brandon had a successful operation to repair the sports hernia. He was expected to be out 6 weeks to forever. Fortunately, he returned to play in February 2016. Unfortunately, the Injury Faeries really liked the taste of Sutter (and Nuck fan) suffering and launched a speeding puck into Brandon's jaw. The resulting fractured jaw put Sutter in the Hamhuisian hall of fame - with an added season-ending bonus. The End.
The end of the Nucks dream of an improbable playoff run. In that same game that broke Brandon's face, Eddie broke his ankle. And thus the 7 Week Nuck Tankathon was born.
So now what?
Now that's a really good question.
Can we say Brandon's extended tryout was a success?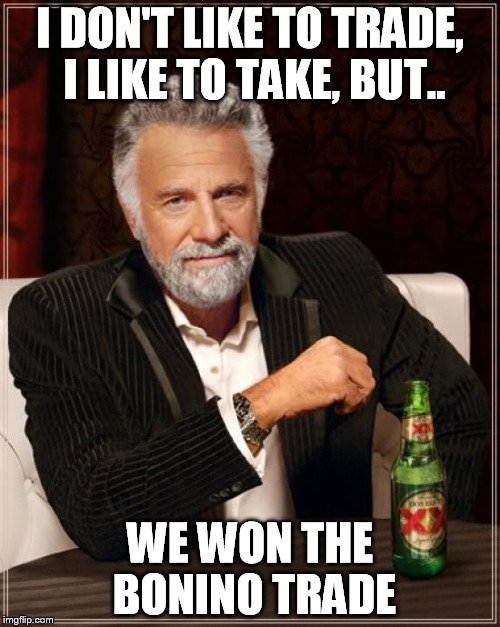 There was a heated debate over the summer amongst the fanognesneti about the move and how Brandon would impact the Canucks. That debate was put on hold. Possibly until next year or until 2021. No need to rush.
Some people might mention that Bonino is lighting it up in the playoffs, leading ALL Penguins in playoff points. Don't engage with those people. People who follow Pens playoff games have a hidden in-your-face agenda that they will promote using facts and stats that while possibly technically correct, have no bearing on the Foundational Benning narrative that we Nucks fans are here to enjoy.
Regardless, now that we've won the entry draft lottery and are assured of receiving a true #1 centre....what?! We didn't win the lottery??? Ok, we didn't win. We got runner up. 5th runner up. That's huge!
A billion times (or so) better than we got last year, so we may still get an almost-sort-of-guaranteed 1-through-3 C, so Sutter can play in the preferred position, which hopefully isn't the doubled-over position again. Willie likes moving centres to the wing because it confuses opposing teams when there's no one there on the other side of the dot to take faceoffs.
Faceoffs that we mainly lose anyway, so the best way to win is not to play. (See kids, watching old 80s pseudo-scifi movies alone in your basement can improve your quotability and probably your sex life). It's a strategy used this past season on the Nucks powerplay with obvious results as well.
If this in-depth player autopsy of Sutter is feeling like a fluff piece, there's a good reason for that. Not a real good reason, but a reason. Not enough data. Or cat pics.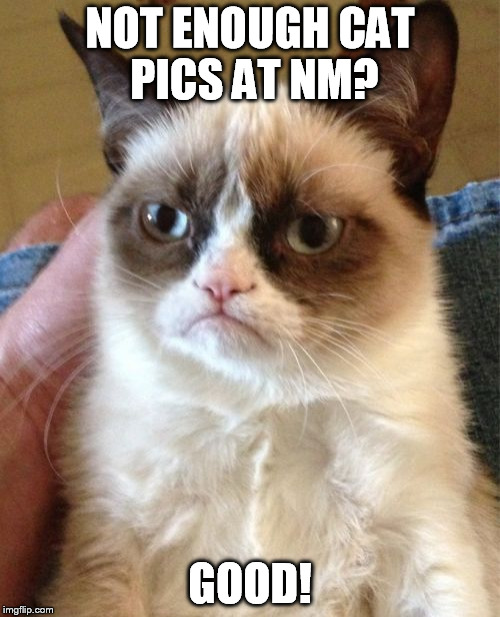 Was the team better when he was playing? Pretty much. Most teams are better when they can ice a full NHL roster. Let's just let this Sutter demo season slip into the painful (and expansive) selective memory section of our collective twisted minds and regroup again next year. Until then...
Brandon Sutter. Man or Myth? You decide.