Time
Thursday 6:00 PM

TV
Sportsnet Pacific

Season Series
1-0 Canucks

Last Meeting


3-1 Canucks Dec.8/13



The Enemy
Mile High Hockey
Scoring Leaders
H. Sedin: 10-36-46
Duchene: 22-46-68

| | | |
| --- | --- | --- |
| CANUCKS | CATEGORY | AVALANCHE |
| 34-30-10 | SEASON RECORD | 45-21-6 |
| 78 | POINTS | 96 |
| 10th | CONFERENCE POSITION | 5th |
| Won 3 | STREAK | Won 1 |
| 6-4-0 | LAST 10 | 5-4-1 |
| 16-19-4 | ROAD RECORD / HOME RECORD | 23-11-3 |
| 0.96 (17) | 5 ON 5 GF / GA DIFF. | 1.10 (8) |
| 15.1 (26) | POWER PLAY % | 20.2 (8) |
| 83.5 (10) | PENALTY KILL % | 80.0 (23) |
| 176 (25) | GOALS SCORED | 217 (6) |
| 191 (13) | GOALS AGAINST | 195 (15) |
KICKIN' ASS AND SCOREBOARD WATCHING
That's a tough draw to play back to back nights, one in Minneapolis and the next in Denver. Good thing they had a lot of days off recently. The Canucks pulled off a hard-fought 5-2 dominant win over the Wild and now need the same effort against a really good Avalanche team less than 24 hours later. Here is the visual that counts:
As most of you know, the Canucks will need to win all of their remaining 8 games, or close to it, but they are keeping it interesting aren't they? How are all those #TankNation assholes doing right now? My foot, your ass! OK, yes, it's gonna be a tough task but the way the team is playing right now.....
Phoenix plays New Jersey tomorrow at 4. Dallas plays Nashville on Friday. May the odds be ever in our favor.
whoa boy, Canucks more than doubled their playoff chances tonight... Now a 4.4% chance according to http://t.co/oKkLwMKnJH

— Blake Price (@blakeprice1040) March 27, 2014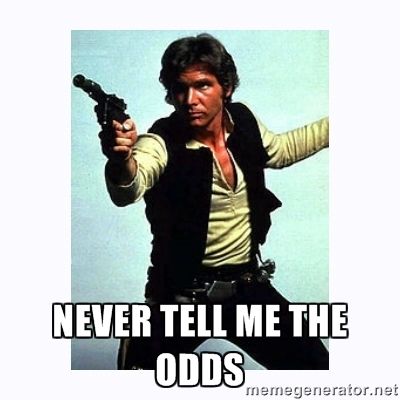 YOU MADE MY SHITLIST
Not everybody likes the concept of the Shitlist. Sure, its sounds cruel, but it's also the title of a good L7 song. I don't mean it to be cruel. I just have a crass way of putting things. So if you don't like it, don't read it!
Anyway, the List is emptying out very quickly!
-Daniel Sedin: Hell froze over. Dank scored! The drought is over!
-Chris Higgins:
-Ryan Kesler
-Zac Dalpe Not enough ice time.

-Jason Garrison: 0 points in 6 games.
-Ryan Stanton: 0 goals and 1 assist 15 games.
RED HOT
-Zack Kassian: 1 goal and 4 assists in his last 2 games. This is a beautiful thing.
-Shawn Matthias: 1 goal and 2 assists in his last 2 games.
-Brad Richardson: 1 goal and 2 assists in his last 2 games. PK monster. Canucks' PK has done nothing but improve since his return.
-David Booth: 3 goals in his last 2 games! Oh my....
KNOW YOUR ENEMY
A fan asked Avs' Jan Hejda a question at Eurolanche.com:
What is a difference between Roy and Sacco?
Hejda answered:
You can´t even compare them. It is like someone would ask what is a difference between Wartburg and Mercedes. (laugh) Big difference. Sacco had only one basic system that he asserted and he believed it had work. Roy can adapt and customize his system on every game. I have been always saying a good coach should know how to adapt his system on the players and not vice versa.
Hat tip to Mile-High Hockey commenter niwotblessing for finding that.
-Colorado has cooled off lately. They are 1-2-1 in their last 4 games.
-Semyon Varlamov has a 35-14-5 record this season with a 2.51 GAA, .924 save % and 1 shutout. Comparatively, Eddie Lack is 14-14-4 with a 2.33 GAA, .915 save 5 and 4 shutouts.
-Avs Injuries: Alex Tanguay (hips surgery), P.A. Parenteau (torn MCL) and John Mitchell (back).
-View Colorado's scoring leaders here.
-Projected Avs lines can be seen here. A great mix of speed, skill and sandpaper, with a coach that shoots laser beams out of his eyes and obscenities from his yap.
VIDEO
The last time these teams met:
Oh Santorelli how we miss thee.
The title of this preview post has been brought to you by hahahaha Natasha Bedingfield:
SCORE-PREDICTING WIZARDS UPDATE
Zanstorm: 21
Bobby Canuck: 20
marcness52: 17
Nathaniel Perlow: 17
Geordie Nuck: 16
Passive Voice: 15
FormerHab: 13
gmonk33: 13
Coach Ryan: 12
Tengeresz: 12
nucksandpucks: 11
seedvt: 11
Azzy Mahmood: 10
Nathan k: 10
Twitchy2010: 10
The entire list can be viewed here.
GO CANUCKS GO!