Time
Tuesday, 6:30 PST

TV
Sportsnet Pacific

Season Series
1-0 Canucks

Last Meeting

4-0

Canucks

Dec. 13/13

The Enemy
The Copper And Blue
Scoring Leaders
H. Sedin: 9-31-40
Hudler: 18-28-46

| | | |
| --- | --- | --- |
| CANUCKS | CATEGORY | OILERS |
| 25-16-9 | SEASON RECORD | 15-30-6 |
| 59 | POINTS | 36 |
| 7th | CONFERENCE POSITION | 14th |
| Won 1 | STREAK | Lost 4 |
| 2-5-3 | LAST 10 | 2-6-2 |
| 12-10-4 | ROAD RECORD / HOME RECORD | 8-12-2 |
| E | GOALS FOR/AGAINST DIFF. | -50 |
| 1.01 (14) | 5 ON 5 GF / GA | 0.68 (29) |
| 15.1 (24) | POWER PLAY % | 18.1 (20) |
| 86.1 (3) | PENALTY KILL % | 80.6 (17) |
| 987 (25) | HITS | 1150 (16) |
| 11-4-1 | RECORD: LEADING AFTER 1 | 8-3-1 |
| 4-9-5 | RECORD: TRAILING AFTER 1 | 3-19-1 |
| 188 (20) | MINOR PENALTIES TAKEN | 194 (22) |
| NHL.COM | | |
Lost in all the John Tortorella madness was the fact that the Canucks almost lost to the Flames. That the Canucks are having a hell of a time scoring goals. That they are 0-4-1 in their last 5 road games.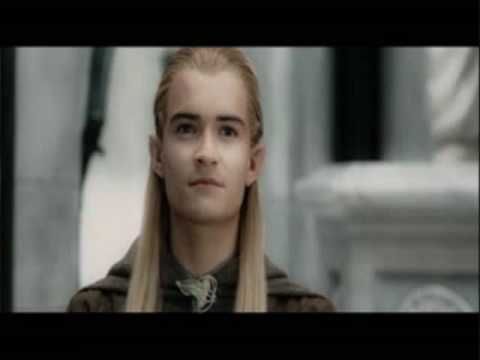 "A diversion"
Well played, Torts. Also, way to lead by example. The Canucks can now get fired up and get on a roll after all this madness, or they can rot away for a while longer. There is enough leadership and talent on this squad still to get the job done. No Hank for the first time in oblivion? Here's your chance Kes! Thrive in his absence! Take the bull by the balls! The KesLord had a goal and an assist vs the Flames.
It's great that Torts riles up his squad and defends his guys, but the Canucks need to take it in stride and not get too emotional out there. The trips to the penalty box are increasing lately and I don't like it one bit. Sure, the major penalties are one thing and are fine, but too many minors are being taken, and you can see a glitch now in the Matrix that is the Canucks' penalty kill.
-After this one road game, the Canucks play their next 4 games at home against Nashville, Phoenix, Edmonton and Chicago. Then there's a road trip before the break against Winnipeg, Detroit, Boston, Montreal and Toronto. Am I the only one that can foresee a bunch of wins coming up? A changing of the tide?A lot of statement games can be made there that can be a positive swing for the team's confidence.
I would think Torts makes his return from suspension February 3 against Detroit or February 4 vs Boston.
-Jordan Schroeder and Ryan Stanton are being called "close" to returning and are traveling with the team to Isengaard, I mean Edmonton. Love it.
-The Canucks are 7-2-1 in their last 10 against the Coilers, but I do have some disturbing news: they have lost their last 2 games on Oilers ice by scores of 7-2 and 4-0.
YOU MADE MY SHITLIST
-David Booth: 1 assist in his last 8 games. 2 assists in his last 11. Misses a wide open net vs Calgary. Dear Lord....
-Alexandre Burrows: 0 points in his last 9 games. 1 assist in his last 12 games.
-Dan Hamhuis: 1 assist in his last 9 games. This is not acceptable for a guy that chugs up THAT much icetime.
-Jannik Hansen: 1 assist in his last 9 games.
-Brad Richardson: There was a time when Brad seemed like a Gillis jackpot signing, now he only has 1 goal and no assists in his last 11 games, and 2 goals and no assists in his last 15.
-Dale Weise: Not the Dutch Gretzky. More like the Dutch Alexandre Daigle. 1 assist in his last 15 games.Yea, I know, he doesn't get many minutes out there, but shit, we've seen the speed and hands from him at times before.
Last but not least:
-Daniel Sedin. 1 assist in his last 6 games! Unacceptable! Maybe he steps it up a notch or 3 with his brother out of the lineup. He HAS to. This guy has 1 goal in his last 12 games. Unreal.And speaking of sucking....
KNOW YOUR ENEMY
The Oilers suck. They suck so bad that owner Darryl Katz issued a letter to Oilers fans on Monday. An excerpt:
I know this will almost certainly be the eighth consecutive year since we made the playoffs. I hate that fact as much as anyone, but the reality is that this is only year four of the rebuild that started when we drafted Taylor Hall. The good news, if you can call it that, is that other teams that committed to fundamental rebuilds went through the same kind of droughts over the same kind of time frames, or longer. That doesn't make it fun for anyone; it just means we have to stay the course.

Yes, we hoped and expected to be better this year – there's no question about that. But we've also been more active than any team I can think of in rebuilding our organization from bottom to top by supporting player development in OKC and Bakersfield, revamping our scouting organization, naming a new GM and a new coach, signing free agents like Justin Schultz, Boyd Gordon, Andrew Ference, Anton Belov and Ilya Bryzgalov, and trading for players like David Perron, and now Ben Scrivens and Matt Hendricks. And we're not done.

But I can also tell you that we are not going to sacrifice the future by doing something short-term. Those days are over and they're not coming back. If we're going to rebuild, we want to do it right and we only want to do it once.
Well at least you addressed the goaltender situation. Right? Oh wait..
Actually, check out The Copper And Blue's response to Katz here. It's a good laugh.
PROJECTED OILERS ROSTER
I don't even give a shit. Just BEAT THESE F***ING GUYS!
And check out their line up here. Ilya Bryzgalov likely gets the start, if he's not abducted by aliens.
SCORE-PREDICTING WIZARDS UPDATE
A few peeps got 2 points for picking a 3-2 Canucks win over CGY, myself included. So eat my dust, Bobby!
Zanstorm: 16
Bobby Canuck: 14
marcness52: 14
Passive Voice: 14
gmonk33: 13
FormerHab: 12
Nathaniel Perlow: 12
Coach Ryan: 11
Geordie Nuck: 11
nucksandpucks: 11
Tengeresz: 10
Twitchy2010: 10
Azzy Mahmood: 8
seedvt: 8
vancitydan: 8
westy99: 8
itsahardknocklife: 7
jwolf0: 6
Nose_Face: 6
BigPDog: 5
hookedoncanuck: 5
Nathan k: 5
kiwinuck: 4
Tim Burke: 4
AK_nuk: 3
canuck89: 3
Brock: 2
bygfeete: 2
ChuckinNux: 2
John Carroll: 2
prairienucker: 2
Smoboy41: 2
Vancouverguy: 2
CombattlerV: 1
Kent Basky: 1
Puckhead1: 1
thesporteditor: 1
VIDEO
The last meeting between these 2 teams was very favorable:
LUUUUUUUUUUUUUUUUUUUUUUUU!!
The title of this game preview post has been brought to you once again by Eminem, because he's 1-0:
GO CANUCKS GO!
jimmi.cynic posted this at NM yesterday and I thought I should share it. It's called "found on the floor after the scrum" in regards to Torts charging the Flames' dressing room: