FLAMES




CANUCKS



AT




Time
Sat. 7:00 PM PST

TV
CBC

Season Series
1-0 Canucks

Last Meeting

3-2 Canucks Jan.23/13

The Enemy
Matchsticks And Gasoline
Scoring Leaders
Edler: 3-5-8
Tanguay: 4-5-9

| | | |
| --- | --- | --- |
| Flames | Category | Canucks |
| 3-3-2 | Season Record | 6-2-2 |
| 8 | Points | 14 |
| 12th | Conference Position | 3rd |
| Won 2 | Streak | Won 4 |
| 2-0-1 | < Road Record / Home Record > | 3-1-1 |
| 3.00 (10) | Goals Per Game Average | 2.60 (18) |
| 3.25 (25) | Goals Against Per Game Average | 2.10 (5) |
| 0.82 (21) | 5 On 5 GF/GA | 1.78 (2) |
| 26.5 (6) | Power Play % | 15.7 (22) |
| 70.4 (28) | Penalty Kill % | 76.7 (20) |
| 49.3 (18) | Faceoffs % | 49.8 (17) |
| 130 (30) | Hits | 232 (13) |
| 100 (29) | Blocked Shots | 122 (26) |
| 8.2 (1) | PIM's Per Game Average | 14.1 (17) |
| | | |
The Canucks are 7-1-2 in their last 10 games against the Flames on home ice. Just wanted to throw that dominant stat out there. I know the Flames have won 2 in a row, but if the Canucks keep playing the way they have been, I don't give Calgary much of a chance in this one.
Interesting stats in the table above. The Flames have taken the least amount of penalties, which is a good thing because their penalty kill is ass and they don't block many shots. It's intriguing how shot-blocking and PK go hand in hand. Imagine that. So, once again, if the Canucks can get under Calgary's skin and get them to commit some fouls, perhaps that lousy Calgary PK can be exposed and the Canucks can get their power play going, because Lord only knows, that power play is far from acceptable. Beggars can't be choosers though. As a result of a lousy PP, the Canucks score most of their goals 5 on 5, which they are now ranked 2nd in the NHL. Ole!
The Flames' PP is good, (6th) so maybe the Canucks should maintain some discipline. I noticed the Sedins are taking more minors now than they did at the beginning of the year.
After being near the basement, the Canucks' faceoff winning percentage is slowly creeping up the ranks.
PROJECTED ROSTERS / LINES
---
Cory Schneider
---
Sedin - Sedin - Burrows
Raymond - Schroeder - Hansen
Higgins - Lapierre - Kassian
Weise - Malhotra - Volpatti
Bieksa - Garrison
Hamhuis - Edler
Ballard - Tanev
---
Leland Irving
---
Glencross - Tanguay - Iginla
Cervenka - Stajan - Hudler
Comeau - Backlund - Stempniak
Begin - Jones - Jackman
Giordano - Bouwmeester
Brodie - Wideman
Butler - Derek Smith
Key injuries to Cammalleri and Backlund and Kiprusoff does not bode well for the Flames.
TRENDS
Flames are 5-12 in their last 17 road games vs. a team with a winning home record.
Flames are 3-8 in their last 11 games playing on 1 days rest.
Flames are 3-9 in their last 12 when their opponent allows 2 goals or less in their previous game.
Flames are 2-6 in their last 8 road games.
Flames are 2-7 in their last 9 vs. Northwest.
Canucks are 14-3 in their last 17 after allowing 2 goals or less in their previous game.
Canucks are 4-1 in their last 5 games following a win.
Canucks are 4-1 in their last 5 Saturday games.
Canucks are 40-12 in their last 52 vs. Northwest.
SCORE-PREDICTING WIZARDS UPDATE
Twin Terror: 7
andrew21nz: 4
Bobby Canuck: 4
FormerHab: 4
Meat Mayos: 4
raincity: 4
marcness52: 3
ChuckinNux: 2
EvianBubble: 2
patrik e (hugs kittens): 2
PeaceJo: 2
Sean Zandberg: 2
seedvt: 2
westy99: 2
beardstache: 1
Geordie Nuck: 1
Kent Basky: 1
KYCanuck: 1
radepalma: 1
Thursday: 1
Vancouverguy: 1
AHAHAHA:
A big stick tap to Temujin for sending me the following image: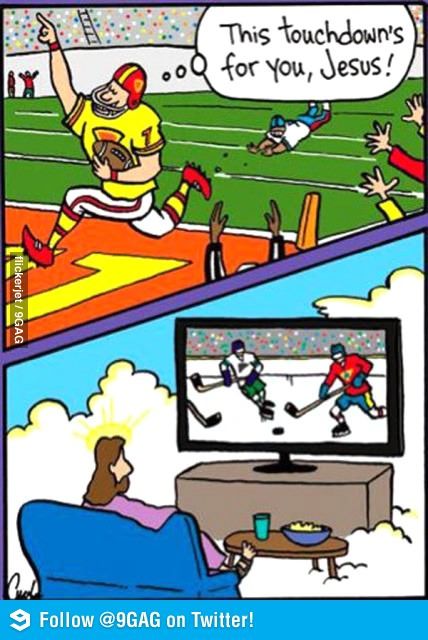 Too funny! Soooooo true!
FUN SHIT
This is an old flash hockey game where you can blast the puck from the point. You get points for scoring AND taking out the defencemen with the puck. So pretend you're Edler shooting at Keith, Seabrook and Crawford! Oh, and see if you can beat my high score of 0....
Sekonda Ice Hockey
y8 games
VIDEO
Meanwhile, In Russia:
The title of this game preview post has been brought to you by Kraft Dinner and Pantera:
GO CANUCKS GO!