Time
Thursday, 4:30 PST

TV
Sportsnet Vancouver

Season Series
-

Last Meeting

4-1 Canucks, Dec. 10/11

The Enemy
Silver Sevens
Scoring Leaders
H. Sedin: 7-18-25
Karlsson: 7:19-26

| | | |
| --- | --- | --- |
| CANUCKS | CATEGORY | SENATORS |
| 12-9-5 | SEASON RECORD | 10-11-4 |
| 29 | POINTS | 24 |
| 9th | CONFERENCE POSITION | 10th |
| Lost 2 | STREAK | Won 1 |
| 2-4-4 | LAST 10 | 5-5-0 |
| 7-4-2 | ROAD RECORD / HOME RECORD | 4-6-2 |
| 2.54 (19) | GOALS PER GAME AVERAGE | 2.96 (7) |
| 2.50 (12) | GOALS AGAINST PER GAME AVERAGE | 3.12 (25) |
| 1.02 (16) | 5 ON 5 GF / GA | 1.02 (15) |
| 11.6 (28) | POWER PLAY % | 20.9 (10) |
| 89.5 (1) | PENALTY KILL % | 79.3 (21) |
| 33.0 (3) | SHOTS/GAME AVG | 31.7 (7) |
| 51.0 (11) | FACEOFF WINS % | 50.9 (13) |
| 480 (25) | HITS | 801 (2) |
| 381 (9) | BLOCKED SHOTS | 305 (28) |
| 97 (16) | MINOR PENALTIES TAKEN | 123 (30) |
| NHL.COM | | |
After a 1-2-3 record on their 6-game home stand, the Canucks take their frustrating act on the road, where they are 7-4-3 this season. On the road again, for 4 games, against all non-playoff teams. Wait, except for Alain Vigneault's Rangers on Saturday morning. A road trip could be exactly what the doctor ordered for the boys to keep up their work ethic, but find the net more, 5 on 5 AND on the power play. I have a good feeling about this trip, personally.
KNOW YOUR ENEMY
When I look at the Sens stats in the table above a few things really stand out:
-The Sens have easily been penalized (minors) more than any team in the NHL.
-Who cares? The Canucks' power play suck right? Yea, well the Senators' penalty kill is ranked 21st in the NHL and...
-they don't block many shots at all and...
-they are 25th in the NHL in goals against per game average.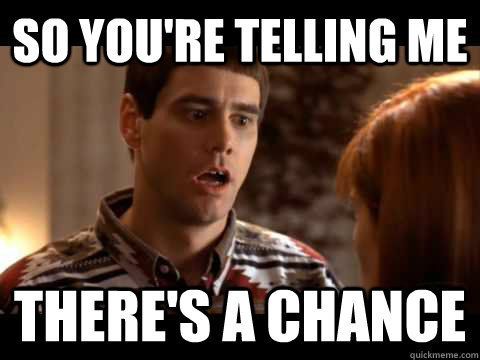 Damn straight, Jimmy. The Canucks are 8-3-2 against the East this season by my count.
The Sens defeated the Capitals 6-4 on Wednesday night, and the fans breathed a sigh of relief. The Sens have been struggling too. Previous to that win they were 2-5 in their previous 7 games. Silver Sevens' RogerTheShrubber was saying things like this in a post called Silver Whinings:
I am just going to say it: there are a lot of dark clouds over the Canadian Tire Centre these days, and there are not a lot of silver linings.

I wish there were: I wish that the Senators' numerous losses were anomalous; that the defensive frailties could be easily addressed; or that the team could be just one good trade away from a return to winning ways.

That is simply not the case. The team's bad record is well earned: the Senators are a bad possession team (bottom 10 in the league in pretty much every useful stat).
Another terrifying aspect of the 2013-2013 season is that there does not seem to be a lot of individual growth occurring. If anything, save for a few notable exceptions (read: the Turris line) most of the team seems to be getting worse.
Most fans agreed with him in the comments section, so I am going to count that post as useful insight on the team. read the rest here.
Funny, because I had written a whiny post myself recently, but the Canucks are currently 5 points out of a playoff spot. The Sens were about 4 points out, but beat the 8th place Capitals tonight to stay in it. (A 10-11-4 record and they are 2 points out of a playoff spot? Piss on you, Eastern Conference!)
PROJECTED SENS ROSTER
Michalek - Spezza - Zibanejad (sounds like a terrorist to me)
MacArthur - Turris - Ryan
Conacher - Smith - Neil
Greening - Derek Grant - Condra
Methot - Karlsson
Cowen - Wiercioch
Phillips - Corvo
Lehner
Top 5 Sens Scorers:
1. Erik Karlsson: 7-19-26
2. Bobby Ryan: 13-11-24
3. Jason Spezza: 10-11-21
4. Kyle Turris: 6-15-21
5. Clarke MacArthur: 6-12-18
Not bad points for the top 5. F***, the Canucks don't have THAT much scoring in their top 5. Oh wait....Ottawa plays in the shitty East...no I will not shut up about that.
CANUCKS MISC
How about some John Tortorella zen?
So...Booth impressed Torts so he gets another shot on line 2 with Kesler and Hansen. Good!
-Jason Botchford talks about Kesler at center, Torts challenging Luongo, and Canucks' interest in Martin Erat here. Oh no, danthestatman can pipe in and abuse me, because I wasn't putting much blame on Luongo for the loss to LA because those 3 Kings goals were: a 2 on 1 that Lou had no chance on, and 2 breakdowns behind the net that resulted in bang-bang goals where Lou had a hard time setting up to stop them.
"It's the play in front of our goalie, but I'm not going to let Lou off the hook, either," Tortorella said. "He needs to help us on those. Sometimes we may need to win 2-1. We may need to win 1-0. That's the way this league is. I love our goalies; I think they've played really well. But we need to do better things in front of them, and we also need a save when there is a breakdown."
Whatever! Hey Torts, put on the pads. YOU try stopping those. You know what? F*** it. Not worth getting worked up over.
-The next time these 2 teams play will be March 2, the Heritage Classic outdoor game at BC Place. I know they are overkilling the out door games, but I am looking forward to seeing that one. And this one.
YOU MADE MY SHITLIST
Jason Garrison. What are we at, 24 games now, Jason? You were supposed to be my gun-slinging Canucks hero but now you're just a.....an Eric Weinrich! You are about as futile as a Storm Trooper.
VIDEO
-What happened the last time these 2 teams met? Wanna see what kind of damage a good power play can do?
Serious damage.
Canucks and Senators players recall the inaugural Heritage Classic from 2003:
The title of this Game Preview post has been brought to you by Killswitch Engage:


SCORE-PREDICTING WIZARDS UPDATE
Passive Voice: 10
gmonk33: 8
marcness52: 8
Bobby Canuck: 7
FormerHab: 7
Geordie Nuck: 7
Nathaniel Perlow: 7
Zanstorm: 7
Coach Ryan: 6
nucksandpucks: 6
Tengeresz: 6
Twitchy2010: 5
Azzy Mahmood: 4
jwolf0: 4
Tim Burke: 4
itsahardknocklife: 3
Nose_Face: 3
westy99: 3
AK_nuk: 2
Brock: 2
John Carroll: 2 (Crack the list with authority! Too bad he's a Kings fan. I will probably delete him just to spite him)
kiwinuck: 2
Nathan k: 2
prairienucker: 2
Smoboy41: 2
vancitydan: 2
Vancouverguy: 2
canuck89: 1
ChuckinNux: 1
Kent Basky: 1
patrik e: 1
seedvt: 1
thesporteditor: 1
GO CANUCKS GO!