Pavel Bure's jersey retirement ceremony was a terrific, joyful event. Gino Odjick was quite a character. But it was Pavel's wife that kind of stole the show with a sexy, revealing dress. That was a distraction, and of course, not all of us are complaining.
Pavel thinks the Canucks are going to win the Stanley Cup soon. He even said "Mark my words!" Easy there, fella!
Anyway, congrats, Pavel Bure! You belong up there in the rafters.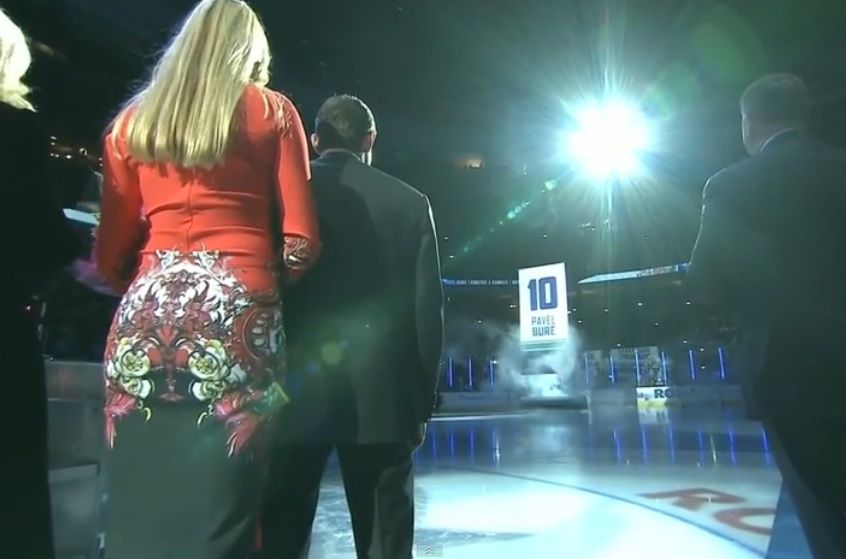 And the show-stopper:
There is something about Gino. He was a rowdy and feisty animal on the ice but he genuinely seems like a guy with a heart of gold:
What a night. From the Bure festivities to Bolland getting hurt (I kid) to the Canucks opening a can of whoop-ass on their stunned foes, it was a beauty. Wish I was there.