The NHL and NHLPA met for several hours on Wednesday and Thursday but there were no new proposals and no progress towards ending the current lockout, according to TSN. Absolutely no progress on sharing Hockey Related Revenues. There were some talks about miscellaneous legal issues and health issues. The health issue was regarding players getting multiple medical opinions when injured and which doctor will give the player to clean bill of health to play again.
No further meetings are scheduled for this week. Next up: Cancelling the rest of the games in October and into November.
Today TSN's Stud vs Dud featuring Mike Johnson vs Jason Botchford was about whether or not casual (or not) NHL fans will watch hockey again whenever the lockout ends. I always enjoy watching those segments. In regards to that topic, TSN polled fans about whether or not they would watch hockey again. Over 29,000 voted and 44% said NO. Well we all know how accurate that is going to be in the end. It's more like 5% won't return. The owners know this.
In other related news:
Sidney Crosby doesn't believe the lockout will last for the entire season. I frankly don't care what Crosby thinks because there are plenty of other players who think otherwise, right Daniel Alfredsson?
Off Topic:
Oh hey look! David Booth killed another animal! Nice goat, Booth!
Simran Mann is either clueless or absolutely clueless to write this on the Rick Rypien Memorial at Roger's Arena: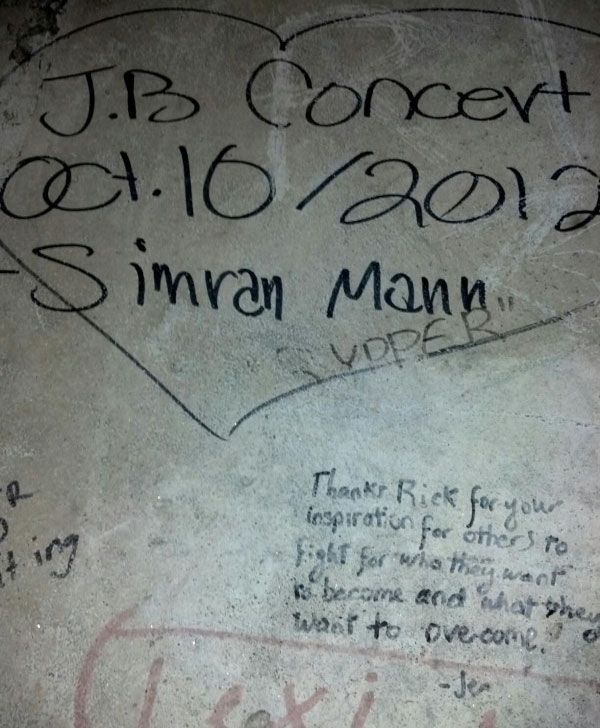 Yeah. Gotta be a completely clueless kid.