BRUINS


CANUCKS



AT




Roberto Luongo is 3-0 with a 0.67 goals-against average and .979 save percentage in the Canucks' 3 games at home in this series. I am so glad we have home ice advantage because he was terrible in Boston in Game 6. Surely he will rebound at home for the final game of this series. Given the Canucks' lack of goal scoring against Tim Thomas and the Bruins this series Lou is most likely going to have to put up a performance like he did in Game 5: A 1-0 win. The players really need to go for the jugular and get more than 1 goal on Timmy though How about more than 2? 8 goals in 6 games this series. It's baffling we are playing in a Game 7 with that kind of futility. That's how good Thomas is and defensively sound the Bruins are generally. And that's how good Roberto Luongo has been in the wins and how the guys in front of him can band together.
Besides the home team winning every game of this series, another crucial stat is that the team that scores first wins. I'd like to see the Canucks score early and then hopefully often but am giving up on the "often" part. Hopefully our guys can feed off the home crowd and get the first one and dictate the play.
I don't know what else to say. I am sick of the media. What's this, Dank? Some Canucks should have said a lot less in front of the mics. I am also tired of the inconsistent refereeing. I'm sick of the embellishing from both teams. I'm sick of Craig Simpson pretending to be a goaltending expert. But despite all of that this has been an amazing series. The physicality has been tremendous. The goaltending battle for the most part a treat. My anxiety medicine is running low. This is intense stuff right here. Game 7, baby!  I am freaking out!
NO SECOND PLACE, BOYS! WIN THIS DAMN THING! KNOCK THEM ON THEIR ASSES! BEAT THEM ON THE SCOREBOARD! IGNORE THE AFTER-WHISTLE BRUIN BULLSHIT! WIN THIS FOR MAYRAY, ROMER, HAMMER, SON OF SAM AND LUC! WIN IT FOR YOURSELVES! YOU HAVE WORKED DAMNED HARD ALL YEAR FOR THIS MOMENT! DON'T LET THIS OPPORTUNITY SLIP AWAY! Try to have some fun too, hey?
LINKS
-A look at Game 7's in the Cup Finals since the Canucks joined the NHL (The Province). 8 of them and WOW the game-winning goal was scored in the second period in every one of them!
-KesLord and The Professor talk MayRay, the Bruins and Game 7 (The Province).
-Kerry Fraser's take on the Boychuk hit on Raymond (TSN). I have really enjoyed his columns in these playoffs.
-Nick Kypreos is hearing that Nathan Horton is feeling well enough to play and wants to convince team doctors to let him do so.
PROJECTED FORWARDS DRESSED
CANUCKS
Daniel Sedin-Henrik Sedin-Alexandre Burrows
Jeff Tambellini-Ryan Kesler-Christopher Higgins
Raffi Torres-Maxim Lapierre-Jannik Hansen
FANNER Glass-Manny Malhotra-Victor Oreskovich

BRUINS
Milan Lucic-David Krejci-Rich Peverley
Brad Marchand-Patrice Bergeron-Mark Recchi
Michael Ryder-Chris Kelly-Tyler Seguin

Daniel Paille-Gregory Campbell-Shawn Thornton


STARTING GOALTENDERS
---
Roberto Luongo
6-3
217
Apr 04, 1979
Profile: The Rodney Dangerfield of Vancouver needs to steal Game 7
---
---
GP
MIN
W
L
EGA
GA
GAA
SA
SV
SV%
SO
2011 -

Roberto Luongo

24
1367
15
9
58
2.54
691
633
.916
4
---
---

Tim Thomas

5-11

201

Apr 15, 1974

Profile: Mr. Conn Smyth...IMO

---

---

GP
MIN
W
L
EGA
GA
GAA
SA
SV
SV%
SO
2011 -

Tim Thomas

24
1481
15
9
51
2.06
812
761
.937
3

---

INJURIES
CANUCKS
-F Mason Raymond: broken vertebrae, out >4 months
-F Mikael Samuelsson: surgery, out for playoffs. I miss this guy.
-D Dan Hamhuis: groin, day-to-day coach says. I say done for playoffs.
-D Aaron Rome: suspended 4 games.
BRUINS
-F Nathan Horton: concussion
-F Marc Savard: concussion, out for season
-F Trent Whitfield: achilles surgery. Sound familiar?
VIDEO
'94 Canucks players talk about this year's team:
Pump Up Video 1
Pump Up Video 2:
I'd like to see THIS happen in Game 7, but I'm sure my heart would explode: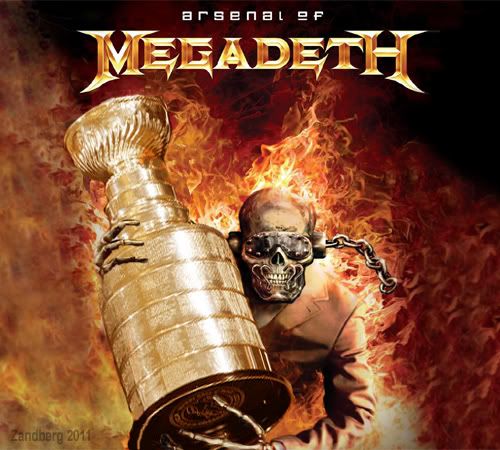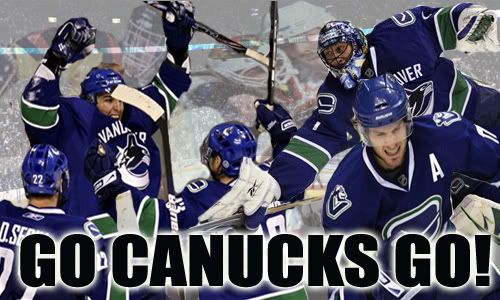 ARE YOU READY?