Isn't it great having a 4th line that can actually generate some offence? So it was great to see a member of our new crash and bang line score his first NHL goal tonight. 23 year-old Dale Weise.
"You know what, it was top shelf, so I'll take it," joked Weise. "If anyone asks, I'll say it was top shelf, I'm happy with that."
The kid has a sense of humor AND a decent set of hands that's for sure. His tip-in goal tonight looked genius. Or was it lucky? Who cares? Take another look at it:
Way to go, Dale! You're gonna score 11 now, right? OK, maybe not but, a 1 goal, 3 shots on goal, 3 noticeable hits and 11:41 of ice time-type-of-evening is a real bonus for the team and a real change in direction for Alain Vigneault as far as rolling 4 lines goes.
Love the look on a player's face when he scores his first NHL goal. Especially when it's a Canuck.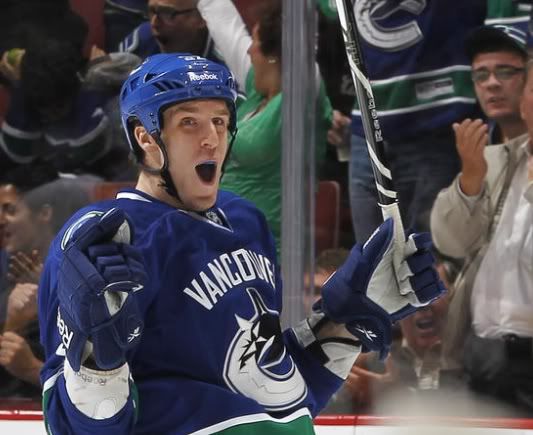 That one from Canucks.com.
"Oh hell yeah!"
Pride.
Congrats Mr. Weise.