HURRICANES




CANUCKS



AT




| | | | |
| --- | --- | --- | --- |
| Time | Sun, 6:00 PM PST | TV | Sportsnet Pacific |
| Season Series | 0-0-0 | Last Meeting | 5-3 Hurricanes (Dec.05/09) |
| The Enemy | Canes Country | Scoring Leaders |   D. Sedin: 4-2-6 Jokinen: 1-2-3 |
| | | |
| --- | --- | --- |
| Hurricanes | Category | Canucks |
| 2-1-0 | Season Record | 1-2-1 |
| 10th | Conference Position | 14th |
| NA | Last 10 | NA |
| 2.33 (20) | Goals Per Game | 1.75 (29) |
| 2.33 (10) | Least Goals Against Per Game | 2.50 (13) |
| 1.33 (11) | 5 On 5 GF/GA | 0.57 (25) |
| 21.4 (8) | Power Play % | 23.1 (7) |
| 71.4 (27) | Penalty Kill % | 84.2 (17) |
| 30.7 (15) | Shots Per Game | 31.0 (13) |
| 36.7 (28) | Least Shots Against Per Game | 31.2 (16) |
| 0 (30) | Winning % When Scoring First | 50.0 (22) |
| 0 | Winning % When Leading After 1 | 50.0 (17) |
| 66.7 (5) | Winning % When Trailing After 1 | 0 |
| 100 | Winning % When Leading After 2 | 0 |
| 0 | Winning % When Trailing After2 | 0 |
| 37.4 (30) | Faceoffs % | 56.7 (2) |
| 12.3 (10) | Least PIM's Per Game | 17.0 (26) |
| +1 (17) | + / - GF/GA (see here) | -3 (23) |
Update (12:03): According to Kristin Reid on Twitter, Cory Schneider will indeed make his first start of the season tonight (h/t missy)..
Sounds like a broken record: Stop taking stupid penalties, stop with the 3rd period meltdowns, and for god's sakes Kesler and Raymond especially need to get going. Somebody was saying in one of our comment threads that this is frustrating because the team is not progressing. It's not improving. True that. I have some good news! The Canucks don't play the Kings again until March 4! Woo!
Projected Canucks Lines Up Front: Hank-Dank-Raymond, Tambellini-Kesler-Hansen, Samuelsson-Malhotra-Torres, Schaefer-Rypien-Glass. Is that a serious shuffling of the deck by Alain Vigneault or what?

Aaron Rome

draws in for

Keith Ballard

, who has a slight concussion.
This will be the second game in Carolina's 5 game road trip. They lost their last game 3-2 to the Senators way back on Thursday. Cam Ward has been sharp to start the season with a 2.28 GAA and a .936 save percentage.

I'm keeping this short. Vancouver really should beat the Canes. If they don't and continue on with the aforementioned issues that are plaguing them...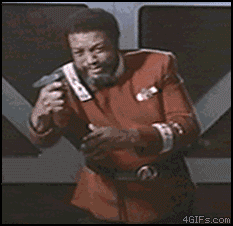 Truthfully, I'm not hitting any panic buttons. I'm just annoyed. Go Canucks!