Now that it's been a month since the Canucks were eliminated, I think I can finally take a look at the defense from last year. Not sure why I struggled with this one for so long.
No wait, yes I do. I was under the impression that Vancouver's strength was in net and on defense. So were we all just duped or did Chicago show that the Canucks strength on the blueline needs a bit of tweaking?
I don't have the answer, you'll have to ask the other Mike. But let's take a look at the defense anyway.
And keep in mind we're ignoring Ohlund because we already covered him and it's sounding increasingly unlikely we'll be seeing him in the Orca again.
On with the show...
---
Alexander Edler
---
---
GP
G
A
P
+/-
PIM
PPG
SHG
GWG
GTG
SOG
PCT
2008 -

Alexander Edler

80
10
27
37
11
54
5
0
1
0
145
6.9
---
Status: Signed through 2013, UFA afterwards
Can you say cornerstone? Edler had a career year across the board (goals, points, assists, +/-, PIMs, PPGs, PPAs) and very much made Gillis look like a genius when he inked him to a four year extension at the beginning of the year. Edler did have some rough moments this year (in particular his defensive zone positioning at times made you want to gouge your eyes out with a spork), but considering this is just his third year, it can be forgiven.
You know what wasn't expected? For Edler to tied for third in post season points with Sundin. Money. With Ohlund likely on the way out, Edler is in line for a big season in a few months.
---
Sami Salo
---
---
GP
G
A
P
+/-
PIM
PPG
SHG
GWG
GTG
SOG
PCT
2008 -

Sami Salo

60
5
20
25
5
26
5
0
2
0
110
4.5
---
Status: Signed through 2011, UFA afterwards
As you know, Salo's story is typically one of "Sweet christ how many injuries did he have this time?" and, yet again, he didn't disappoint: at least four games out due to the groin, then a couple games with something "undisclosed", then his groin again, then 15 games with a broken rib and finally three games missed in the two rounds of post season play.
Salo did have a strong post season, posting three goals (two game winners) and seven points in just seven games. But his regular season was mediocre at best: he appeared in 60 games which was the second worst of his six seasons as a Canuck (he appeared in only 59 games in 05-06). All five of his goals were power play tallies this year, but ending with 25 points is still too low for a guy that's being paid $3.7 million a year.
You may note a subtle bit of negativity in my review. Good on ya. I'm sure Salo is the salt of the earth, the type of guy you want your daughter marrying. But who cares. Personally, Salo's high risk/high reward has grown ineffective over these years and, with Ohlund gone, he's one of the best tradeable assets on the blueline this team has. If Gillis can do swing it, it's time to ask Salo to waive his NTC and move him. If not, and Salo sticks around, so be it but except another season of injuries and mixed results.
---
Willie Mitchell
---
---
GP
G
A
P
+/-
PIM
PPG
SHG
GWG
GTG
SOG
PCT
2008 -

Willie Mitchell

82
3
20
23
29
59
0
0
1
0
88
3.4
---
Status: Signed through 2010, UFA afterwards
Mitchell's post season shouldn't overshadow his regular season success. Let's start with the latter: career highs across the board, including the first season in which the Big Willie machine showed up in all 82 games, tied his career high in goals, crushed his previous high in assists, had a career best in shots on net (88), lead all Canuck defensemen in TOI, and just for good measure, his stellar plus/minus that ranked him fourth best amongst blueliners at the end of the season.
Regrettably, Mitchell followed this up with a questionable post season. He took 12 PIMs in the first round alone (one putting his team into a 5-on-3 hole) and, if it wasn't for game four, would have ended the post season with no points. He would end the playoffs with 22 PIMs which, if you consider he only had 12 PIMs in 12 post season games two years ago, isn't spectacular. In the Chicago series he made a number of unfortunate passes and clearing attempts and was frequently caught letting the Hawk forwards get under his skin.
As he moves into his contract year, Mitchell will have to put that post season effort behind him and find that regular season success again. I don't see him leaving the Canucks (something about the 'home town boy makes good' angle is too much to pass up). I expect Gillis will get an extension in front of him before the season gets too far underway because he's still one of the best in the business and his leadership will be monumental again.
(You know, much like his stick.)
---
Kevin Bieksa
---
---
GP
G
A
P
+/-
PIM
PPG
SHG
GWG
GTG
SOG
PCT
2008 -

Kevin Bieksa

72
11
32
43
-4
97
5
0
2
2
153
7.2
---
Status: Signed through 2011, UFA afterwards

For a guy who had a terrible 2007-08, Mr. Bowling Green really rebounded this year, having a career year in points (led all Vancouver blueliners in points in fact) and second on the team in power play assists. He finished with more points then Kuba, Kubina, Bouwmeester and Barker for that matter. Not bad for a guy who missed almost ten games with a broken foot.
Sadly he couldn't follow up his regular season with a stellar playoffs. He only netted five points in 10 games, none of which were goals, and only two were on the power play. He also went to the box seven times. Sigh.
All of that aside, there's a reason why you heard Bieksa's name last year (in rumored trades for Brad Richards) and again this year (for the aforementioned Bouwmeester): he's a defenseman you want to have. Yes he has to work on his composure but there aren't too many top four guys out on the cheaper side ($3.5 million) who can log a ton of minutes, score, fight and play responsibly (mostly!) in their own end. 
Much like Edler, I see Ohlund's departure helping Bieksa too. He has a chance to elevate his game in terms of both scoring and leadership. Let's just hope he stays healthy enough to do both.
---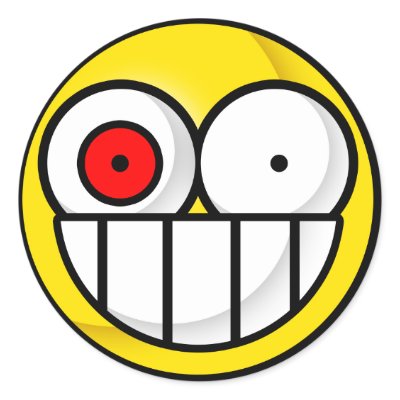 ---
---
| | GP | G | A | P | +/- | PIM | PPG | SHG | GWG | GTG | SOG | PCT |
| --- | --- | --- | --- | --- | --- | --- | --- | --- | --- | --- | --- | --- |
| 2008 - Shane O`Brien | 77 | 0 | 10 | 10 | 5 | 196 | 0 | 0 | 0 | 0 | 39 | 0.0 |
---
Status: RFA
Was there ever a more appropriate set of initials for a defenseman? Acquired from Tampa for Krajicek (and spare parts Ouellet and Simek were swapped too) he was supposed to bring more size and muscle then his predecessor. So if you count nine fights (third highest on the team), a team and career high 196 PIMs (which lead all defensemen in the regular season), second highest PIMs (24) on the team in the playoffs, and at least two separate occasions landing himself in Vigneault's dog house and bitching about it to the media a wild success, then you're clearly a SOB fan.
Then there was this play back in March.
To be fair, he did get somewhat better when Vigneault paired him with Bieksa. But his eager willingness to take penalties was aggravating for (I suspect) the coach and fans alike. During the January meltdown he was taking at least one call per game. Hell he had 18 PIMs in the Chicago series alone. The frequency is totally unacceptable. If he can't find the line, thenhow do you accurately gauge his value when he's constantly putting his team in jeopardy?
It's probable Gillis with qualify him and keep him around next year. But the coaching staff with have their hands full trying to teach the SOB some discipline.
(And don't ask me why there's no SBN pic for O'Brien. But the replacement is just perfect.)
---
Ossi Vaananen
---
---
GP
G
A
P
+/-
PIM
PPG
SHG
GWG
GTG
SOG
PCT
2008 -

Ossi Vaananen

49
1
10
11
8
22
0
0
0
0
20
5.0
---
Status: UFA
Ossi, Ossi, Ossi. Stolen off waivers when the Flyers have to make room for Briere, Ossi only suited up for three games in the regular season for Vancouver and three in the playoffs. He did have an assist in the first period of his first Canuck game, but his overall production was minimal. Then again, he's very much a defensive defenseman in the clone of Mitchell so we should probably be happy with a single point.
So, with Ohlund seeking employment elsewhere, does Gillis give Ossi a slight raise on his $1,000,000 contract and keep him? I'd think so; what's to lose? Unless Gillis needs all the coin he can to stack the forwards ranks, we could do far worse for a bottom four defenseman.
---
Rob Davison
---
---
GP
G
A
P
+/-
PIM
PPG
SHG
GWG
GTG
SOG
PCT
2008 -

Rob Davison

23
0
2
2
-4
51
0
0
0
0
15
0.0
---
Status: UFA
Davison only appeared in 23 games, a far cry from his career high of 69 with San Jose four seasons ago. Despite the limited time, his 51 PIMs were 10th highest on the team and his -4 was the worst for his career. The last time he suited up was in early February with Vigneault opting to use Vaananen as the prefered blueliner replacement.

Not sure what Gillis truly saw in his former client when he brought him in, but he and Vigneault likely know now that Davison is a reserve defenseman at best (it may just be easier to call him a reserve enforcer).I wouldn't expect him to return, probably giving that slot to McIver or Fitzgerald from the Moose instead.
He does, however, have a kick ass profile picture above. For that we should salute him (and for hits like this one).