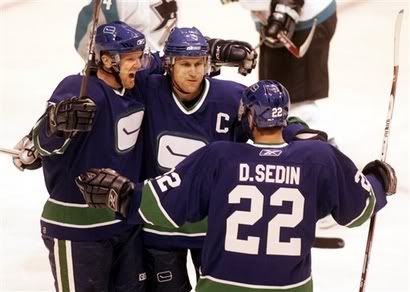 As good as the Canucks top line has been, its obvious changes need to be made to spread the scoring around. Looking at the Sedins so far, I'm thinking they don't need to have a Naslund caliber player to be effective and its only hurting the second and third line.
So, I called AV this morning and suggested the following top two line changes for the next game.
Sedin Sedin Bulis
Naslund Morrison Kesler
We will have to wait until Monday to see if my recommendations take place. If not, Luongo better be prepared to be stellar more often than he has been.