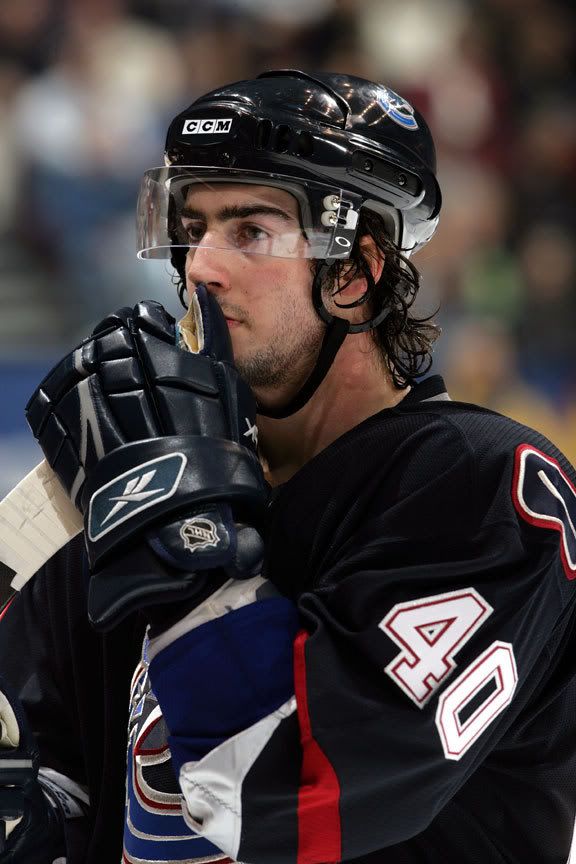 With Willie Mitchell getting his head knocked off Saturday night by Jason Arnott and unable to dull the pain with the help of copious amounts of Tylenol, Luc Bourdon will get another chance to prove himself tonight against Dallas .
Althought the Bourdon has been hyped as another Phaneuf style defenseman, he has struggled this year with what looks to be a complete lack on confidence in all aspects of the game. He showed a lot of promise in preseason last year and was then sent back to the minors for another year of experience, where he suffered a broken leg, missing a good portion of the season.
Here's your chance Luc, don't fug it up.
Hodge's prediction: Bourdon hands the big E his thirty ninth concussion in a classic blueline trolley track collision.