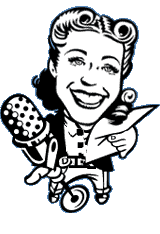 Zanstorm and I are pleased to have Beaner join "Waiting for Stanley" as a full time contributer. Checking her profile, you will discover she hails from St Louis Blues territory. She has been converted to a Canuck fan (pats self on back), so no need to change our banner.
Beaner will be saddled with the task of keeping up with breaking news as it unfolds around the NHL.
Welcome aboard, Beaner.