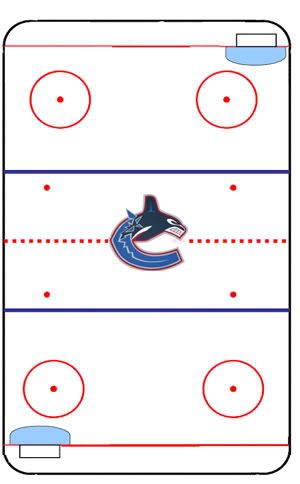 With the departure of Todd Bertuzzi and Anson Carter, the Canucks have been faced with the impossible task of filling those roster positions on the right side. After spending all his allowance on a goalie, Nonis decided on a new tactic to alleviate the problem today, by repositioning the goal nets to the far corner of the rink. This bold move will only be useful during home games as no other teams have answered Dave's plea for help. Line combinations will be as follows:
Naslund(LW) Cooke(LW) Morrison(C)
Sedin(LW) Pyatt(LW) Sedin(C)
Kesler(LW) Reid(LW) Chouindard(C)
Burrows(LW) Santala(LW) Bulis(C)
Linden will be saved for special team assignment due to his incredible
bank
shot.
More to come, as the story unfolds.