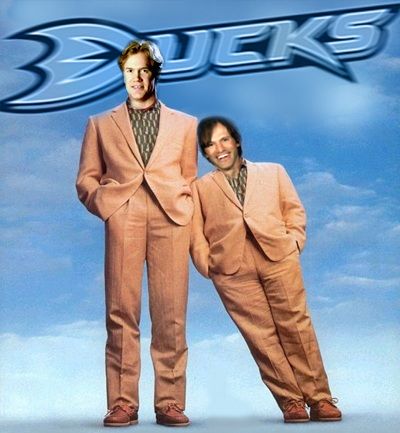 Did Brian Burke finally pull a boner and make a unwise decision bringing a second overpaid defenseman into the mix?? Burke has tied up a 1/3 of his salary cap on two players, lost a 28 goal scorer in Lupel and can't afford to keep Vishnevski. Selanne, Giguere and the rest of the defensive core become UFA's next year, with Getzlaf, Perry, Penner and Beauchemin becoming RFA's.
For the price of Pronger, Burke could have got Jay Mckee, kept Lupel and still have bucks to shop.
My predictions: Garth Snow has a job longer than Burke does. The Ducks don't make the playoffs.